Hello everyone! I hope you're all cozy and comfy because we have a LOT of ground to cover with this week's Gaming News. First of all, just yesterday Nintendo unveiled a trailer for the new Bowser's Fury mode coming with Super Mario 3D World on the Switch. Twitch has recently revamped the famous PogChamp emote and the results are very unfortunate for many Twitch streamers. A highly popular Minecraft speedrunner has just been found guilt of cheating to achieve his records. A Twitter user has found a way to allow the Twitter community to collectively play Pokemon Red on his avatar image! Riot and Bungie are teaming up on a lawsuit against a popular cheat maker. And lastly we'll be covering some news on new games being announced or coming out including Gotham Knights, and Indiana Jones. As I've said, there's a lot of ground to cover, so let's get into it!
---
Bowser's Fury Revealed
Last Fall, Nintendo revealed that they would be releasing a remastered version of Super Mario 3D World for Nintendo Switch. While that news was enough to excite fans of the Mario franchise, Nintendo hinted at a new mode called Bowser's Fury. While they didn't give very many details on what Bowser's Fury would entail, Nintendo has now finally given us a look at the new mode and it looks incredible! From what we can see in the trailer, it appears the new mode will be a big open platforming playground with branching paths. The goal of the new mode appears to be taking these branching paths leading to several lighthouses covered in darkness and freeing them all. Along the way there is the appearance of several cat shaped coins to collect, though we don't know all of the details around them yet. We also see that Mario is now joined by Bowser Jr. who can hover around in his Koopa Klown Kar and use his paintbrush to reveal hidden items. The last scene we see in the trailer shows a colossal sized dark Bowser appear in the distance who begins to besiege the area with fire. Mario must run back to the main hub area of the world where a large bell statue lies dormant. After arriving at the bell, it transforms Mario into a giant Cat Mario form and he begins to face off against the giant dark Bowser.
Along with this new trailer, Nintendo has also announced amiibo support for the game in the form of a new Cat Mario and Cat Peach amiibo that give some exclusive upgrades in game, as well as any Bowser or Bowser Jr. amiibos which will supposedly unlock a special feature in Bowser's Fury, but Nintendo is mum on the details in that regard. A new coloring of Nintendo Switch is now also on offer sporting the red and blue of Mario's overalls on the console, dock, joycons, and carrying case. Super Mario 3D World + Bowser's Fury will be available on February 12th along with all of the items mentioned and you can pre-purchase it here!
---
A New PogChamp for Better or for Worse
A lot has happened on Twitch over the past week involving the popular Twitch emote known as the PogChamp emote. The PogChamp emote was meant as a calling to top gaming moments and great plays from the streamer, and the emote used to feature the face of Twitch streamer Gootecks. That is until Gootecks began to use his platform for what can only be described political extremist ideals. Of course, Twitch may let most political opinions slide, but in this case the statements made go beyond just opinion. For those that don't know, recently in the USA, a group of political extremists who are upset by the results of the recent presidential election have taken to violently storming the federal US Capitol building. Recently Gootecks stirred up more political scandal by making a call for civil unrest to incite more violence in these riots. Twitch took a stand against this, and temporarily removed the emote from the global emotes stating they would bring it back in a new way to keep the original sentiment behind PogChamp alive.
Taking the advice offered by Twitch streamer Day9TV, Twitch has made the decision to set the emote to a 24 hour rotation of different streamers faces to celebrate diversity and the community on Twitch. This seemed like a great idea, until it attracted the wrong kind of crowd to one unfortunate streamer. The Twitch streamer CriticalBard was told ahead of time that he would be the face of PogChamp for the day, and though he was honored, being a streaming veteran he was also prepared for backlash. But even he didn't expect the amount of backlash he would receive. As a black streamer, CriticalBard had said that he was no stranger to the racist remarks of trolls on the internet, but being the face of PogChamp brought a lot more viewers and a lot more internet trolls with them. Within those 24 hours, he had faced waves of racist comments, death threats, hacking attempts, and even attempts at taking out of context clips of CriticalBard's streams to make him look bad. It's unknown at this time if Twitch plans to do anything for CriticalBard, but they are taking steps to further automatically moderate comments that may be harassing, racist, or derogatory. As for right now, I'd ask anyone that reads this head over to CriticalBard's Twitch and Twitter accounts and show him some love!
---
Lucasfilm Games is Cracking the Whip
Disney recently came out to announce that the set of games developed by their subsidiary Lucasfilm, would now be catalogued under the title of Lucasfilm Games. And the first new game being added under this tagline is revealed to be a new Indiana Jones game! In fact, this new game will be developed by none other than Bethesda and MachineGames Studios!
There isn't a whole lot of information on the upcoming game yet, but it has been announced that it would be "a wholly original, standalone tale set at the height of the career of the famed adventurer," and that there are supposedly tiny little hints to the future that can be found within the short 30 second teaser.
---
Twitter Plays Pokemon?
Taking after the famous trend of Twitch Plays Pokemon in which Twich viewers got the chance to collectively control a game of Pokemon Red, Twitter user and Gameloft 3D programmer Constantin Liétard has found a way to do something similar on Twitter! Through a tweet he posted, users can comment with basic commands such up, down, left, right, a, b, start, and select and every 15 seconds the Twitter comments will automatically be pulled and the command that got the most comments in that time frame will be input and his Twitter avatar will update one frame at a time. Every 24 hours, Constantin will take controls manually to save the progress, and every once in a while he'll take the game down to update it. Currently there's a discord chat where players can discuss future moves and strategies and you can join here. Or if you want to get into the game yourself, you can join the Twitter chat here!
---
Riot and Bungie Co-op Lawsuit
It's not uncommon for companies to sue creators of cheating programs for online games, but this time around Riot and Bungie are teaming up in a joint lawsuit against cheat programmer GatorCheats. GatorCheats has been developing cheating programs for Destiny 2 and Valorant and the companies claim that they rely on large audiences willing to invest money to enhance play, and that fairness and integrity are a big part of the player experience. You can read all of the details of the lawsuit here.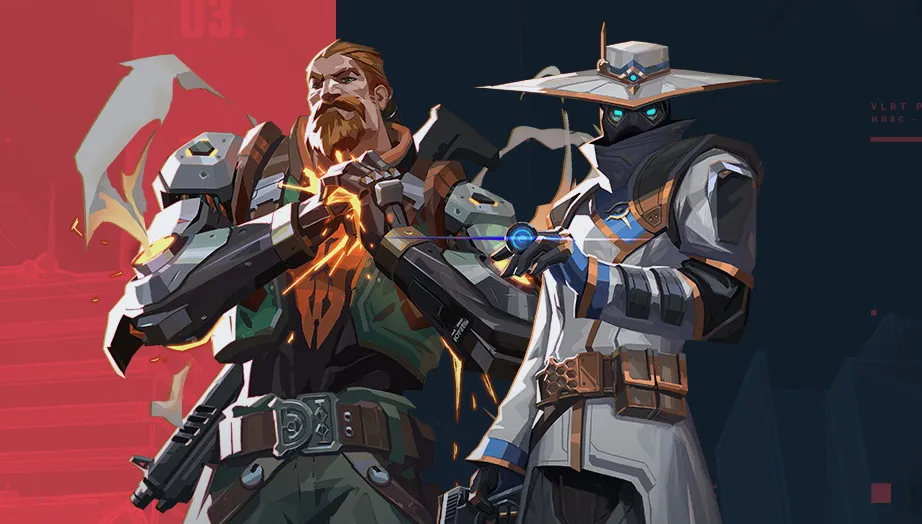 ---
Cheating the Dream
Minecraft Youtuber Dream was recently under fire for allegations at cheating to obtain his record speedrun times in Minecraft. In response to these allegations, the moderators at Speedrun.com initiated an in depth investigation. So in depth in fact, that they put together this 29-page paper on the results. The skinny of it is that in order to beat Minecraft, two rare drops are required known as Ender Pearls and Blaze Rods and Dream had appeared to have an incredible amount of luck in gaining these drops. In fact, based on the results, the odds of getting the drop rate that Dream had are 1 in 177 billion. To cover their results they also released the video below.
After the moderators found Dream guilty, his record was removed. After some heated discussion, Dream and the moderators have both had to advise their individual groups to back off on harassing the other side. Since then, Dream has released a video of his own regarding his response to the allegations.
---
Even More Dynamic of a Duo
Some new information has recently surfaced around the upcoming newest Batman universe game, Gotham Knights. Firstly, despite the opening story to the game lining up fairly well with the ending of Arkham Knight, WB has stated that this game is not set in the Arkham Universe, and instead another DC game coming soon known as Suicide Squad: Kill the Justice League is picking up in the Arkham Universe. Gotham Knights take place in a story where Batman has presumably died in an explosion, and his four sidekicks take up the mantle of protecting Gotham in his absence. You'll be able to actively switch between playing as the first Robin, Dick Grayson, who now goes by Nightwing. The second Robin, Jason Todd, who has taken on the personal of the Red Hood. The third Robin, Tim Drake, who still holds the Robin mantle at this time. And of course Barbara Gordon, otherwise known as Batgirl.
The devs have stated that the open city of Gotham is built with the potential of two players in mind, as players can seamlessly transition from single-player to co-op at any given time and control either two different characters or two of the same character. They've also revealed the game will accompany some RPG elements such as leveling up, gaining gear, and selecting skill trees. If you choose to spend most of your time as one character, the other characters will continue doing their own work around the city and will also be gaining levels even when you're not playing as them, and the level and order you choose to take on the villains of the city will greatly change the experience you have in fighting them allowing for one boss fight to be completely different on a second playthrough. We don't have any new info on a release date, only that it's slated for this year.
---
Healing Potion: Games for Change
Here's an exciting one! Games for Change is a nonprofit organization that works to spark the creative process in game developers, writers, and artists alike towards games that inspire change in our understandings of social justice, civic issues, education, and health. You've likely seen it yourself in games without even realizing it. How some games can make us think about the world around us in a new light. How some games may teach us new things we never would've learned previously. How games can even inspire better health practices, encourage movement and exercise, and even improve cognitive functions! These are the kinds of things Games for Change is all about! And what's incredibly exciting about this is that it's something we can all take part in. Some of the things they have to offer include annual festivals featuring panelist speakers and networking in the game development community, student challenges, curriculum, and fellowships to inspire, and even provide consultation on workshops, vendor selection, project management, and executive production! If you're interested you can check out the official site here. The next annual festival is scheduled for July 12-14th, though it's unknown at this time if this event will be remote or in person, though I think we can all hope for a pandemic free future by then!
---
Mobile Game of the Week: Quest Cards
This week's mobile game is Quest Cards by Running Pillow. Upon first look, the game looks very similar to Hands of Fate, except that it involves a timer based combat system (which you may be familiar with in some of the older Final Fantasy games.) Another big change is that you will be fighting using cards in your inventory which are upgraded, bought, or changed out between story sessions. You'll choose a deck and follow along with the story based on what story cards are drawn. Some cards can lead to unlocking more story cards, so it benefits you to play through a story deck several times to get all that you can out of it. Especially because you will need to gain some levels on your attack cards for some of the later story decks. Each story card may give you a choice, put you in combat, or even gain you an item or healing effect, but given that the deck is shuffled you'll never know what you might end up doing next and too many battles may start to take their toll on your health. You can check out the game by clicking the image below!
---
That's all I have for this week's news! I hope you enjoyed it, it took a long while to gather up all of my notes and put them all in this week! But with some great new games on the horizon, I think it more than makes up for it! See you all next week!