Hello everyone and welcome back to my weekly news article! This week I'll be covering some updates on Psychonauts 2 given directly from Double Fine's Tim Schafer. Binding of Isaac is getting it's latest and final expansion soon! Runescape will soon be celebrating its 20th anniversary as a classic MMORPG. And lastly, Nintendo has finally decided to officially acquire Next Level Games, the company responsible for developing the Luigi's Mansion 2 and 3, as well as Punch Out for Wii. I also have a special Healing Potion today about an upcoming charity event! Let's get into it!
---
Holiday Psychonauts Update
The Double Fine crew, including Tim Schafer himself recently released a video update stating that the development of Psychonauts 2 is on track for release this year. All of the levels and mechanics are complete and all that's left is a little polishing and last lookovers. The best part is that Tim Schafer states that because they're on track, he refuses to force the team to crunch and rush the game, instead wanting everyone to take their time and create a fully developed complete game. You can check out the video and see some of the staff working from home below!
---
The Binding of Isaac: Repentance
A full decade after the release of the hit roguelite that brought back a wave of new rouglite games, developer Edmund McMillan has announced the final expansion to the indie giant The Binding of Isaac. Dubbed "The Binding of Isaac: Repentance," this expansion will be the biggest yet, including over 100 new items and enemies, 25 new bosses, and several thousand new floors to explore. This final expansion is slated to release on March 31st on Steam, but many are hoping that they'll release it on console versions sometime after. You can check out the promo trailer below!
---
20 Years in the Making
Celebration its 20th anniversary this year, the classic fantasy MMO Runescape is hosting a grand event. In the current version of Runescape, players can gain event exclusive items, anniversary cake, and even begin a multi-part quest line covering the past, present, and future of Runescape in which the creators have stated that the elder gods will rise again. But, if you're more into the classic version of Old School Runescape, they will also be hosting their very own anniversary event and questline, as well as debuting on Steam alongside the modern version. You can click the image below to download Runescape from the Steam store.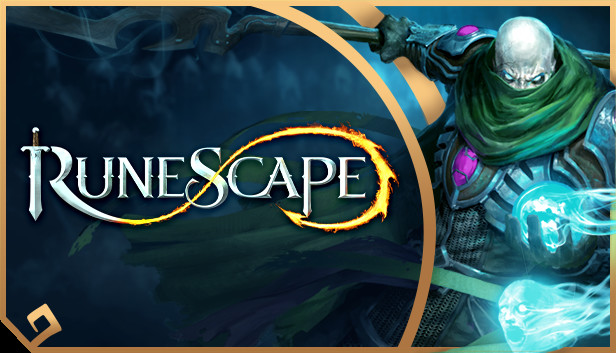 ---
Next Level Games Acquired
One big surprise from Nintendo recently has been the statement that they plan to purchase all remaining shares of their 2nd party Canadian dev team, Next Level Games. NLG is known for some big and some little Nintendo products including Luigi's Mansion 2 and 3, Punch-Out for Wii, Super Mario Strikers for Gamecube and Wii, as well as Metroid Federation Force for 3DS. A lot of people were caught off by this news not because it's a surprising move, but simply because a lot of people were under the impression that Next Level Games was already a Nintendo company, and they are partially correct. As a 2nd party developer, NLG already only makes games exclusively for Nintendo, so there doesn't appear to be any really big change on the horizon with this acquisition, but Nintendo seems to believe that doing so will increase the speed and quality of the development process and allow them access to NLG's internal resources. The buyout has not been finalized, but Nintendo has stated that they expect it to be complete by March.
---
Healing Potion: Games Done Quick 2021
Now I know what some of you might be thinking, and you'd be correct to think that I've already done a Healing Potion article to talk about Games Done Quick. But this is a special Healing Potion meant to cover the GDQ event this year! If you're wondering when the event will start, the short answer is, well right now. Actually the event started a few days ago on January 3rd, but don't worry! All past content is saved into VODs and uploaded to youtube so you won't miss a thing! The event will be running until Sunday, January 10th. At the time of this article's release, they are currently streaming a Golden Sun any % run, and for the remainder of the day they have scheduled some speedruns of games such as Crash Bandicoot 1, Spyro: Year of the Dragon, Devil May Cry 3, Minecraft Dungeons, Yoshi's Island, and Legend of Zelda: Skyward Sword. Click the image below to go directly to the GDQ livestream on their site, or you can check out the schedule, the VODs, or the Twitch channel!
---
Mobile Game of the Week: Pixel Dungeon
Pixel Dungeon is a free-to-play open source roguelite game designed in a similar fashion to the Mystery Dungeon franchise in which you choose a starting class and delve as far as you can before succumbing to death from a vast number of ways. The game is very heavy on RNG and can be quite difficult to get anywhere with any class other than the warrior at first until you unlock more good stuff. Even if you haven't played Pixel Dungeon, you may have seen the several other games that spawned from it. Being made open source by the developer, Watabou, several other mobile game devs have taken the reigns and made their own iteration of Pixel Dungeon, often crediting it by giving their titles the same name with a prefix such as Soft Pixel Dungeon, Skillful Pixel Dungeon, or even Yet Another Pixel Dungeon. The best part of all is that there are no ads and no in game purchases, as the developer has stated this game was made for fun and not for monetization. They even have their own website you can click the image below to go to!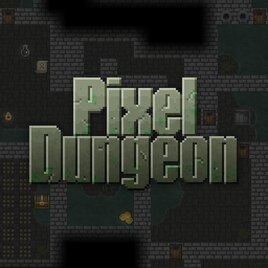 ---
And that's all for this week's news! I'm really excited for some of the announcements that have been made and I'll be signing in to check out the action of Games Done Quick and hope to see you there!